Profile
We are one of the leading documentation & consultancy firm, engaged in providing services pertinent to Real Estate service and their construction, document drafting service as well as other legal matters. Our proficiency in ascertaining the validity and reliability of information, and to provide an effective assessment of the systems or problems that we deal with, has helped us to earn a large base of trusted customers. Our Customer centric mode of business has also been very beneficial to allow us to know and to provide the solutions with customer's perspective, thus ensuring total customer satisfaction in each and every service we have offered till now. Our vast range of services allows us to take care of providing efficient consultations regarding construction on land, as well as drafting of their documents pertinent to real estates.
Clientele
Some of the reputed organizations we have served till now are:
Ireo Pvt. Ltd.
M3M India Ltd.
M2K Group
Ardee Infrastructure Pvt. Ltd.
Mayfield Projects
Lotus Group
Venus Group
Orchid
Jones Lang Lasalle
Foxmandal Little
Pegasus Buildtech
Kotak Mahindera Finance
Apra Auto
Kingdom of Dreams
Galaxy Hotels
Siyat Properties Pvt. Ltd.
Forever Buildtech Pvt. Ltd.
Prithvi Projects
Our Services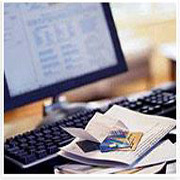 Our organization has always banked on the quality of services that we can provide to our customers, through our team of highly skilled and efficient professionals. Our expertise and vast resource of knowledge in legal services, document consultancy, document writing, registrations or plots, registrations for factories has always been rated class apart in its category from various industry experts. Some of the features of our highly effective services are:
It ascertains validity and reliability
Professional management
Most cost effective solutions
Expert consultations
Timely delivery
Our Team
We have a team of professionals who have been in their respective field of expertise for years and all of them have received industry wide acclamation for the quality services they have offered till now. Our success in a very short span of time and national wide recognition has solely been possible due to the excellent works executed by our team. Our team of experts includes:
Mr. Manoj Bharadwaz [Advocate]
Mr.Radhey Shyam [Advocate]
Mr. Satya Prakash [Document Writer]
Mr. Niranjan Kumar [Consultant & Revenue Specialist]
Mr. Sunil Gautam [Consultant]
Mr. Pradeep Bharadwaj[Consultant]
Our Strength
We are a prominent name when it comes to providing legal services, consultation and various papers works in registrations. We have always been the customer's choice because:
We ensure a long term strategic partnership with each of our clients.
We provide effective solutions for all legal matters.
We have mutually beneficial business with many reputed companies.
Economical prices.
Quality standards of all our services are impeccably high.
We ensure strict confidentiality of all our client's information and data.
More targeted and personal approach.
Prompt delivery
Why Us?
We are a prominent name when it comes to providing document writing, legal services, consultations and execution and registration of various papers in office of Sub-Registrar. We have always been the customer's choice because:
Having a team that believes in better and quality service with personal touch.
We ensure a long term partnership with each of our clients.
We provide effective solutions for all matters related to real estate.
Giving suggestion keeping in mind future prospective.
Quality standards of all our services are impeccably high.
We ensure strict confidentiality of all our client's information and data.
More targeted and personal approach
Prompt delivery
As we value your money and time